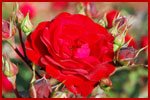 Living with Miracles
A new "how-to" handbook providing a common-sense guide to studying the Course. Preview and order here.
Understanding A Course in Miracles
A comprehensive guide to the most popular & provocative spiritual path of modern times. Read the Introduction and order here.
Of Course!
A collection of writings by UK Miracles teacher & author Ian Patrick, once and for all answering the question, "How Many Light Bulbs Does It Take to Change?"
The E-Books of Gene Skaggs
Four useful digital titles from veteran ACIM teacher Gene Skaggs, including 'A Beginner's Glossary to ACIM'
From the Mercy Chair
A delightful collection of original poems,
drawings, and video readings by Mary Feagan

ACIM Coaching
Accelerate your study of the Course with private coaching from a 25-year veteran and expert researcher
ACIM Resources
Links to a host of ACIM-related sites, including
teachers, worldwide study groups, and commentaries by scholars, skeptics, and critics
ACIM Bookshelf
an informed and opinionated guide to the "must-have"
books for students of A Course in Miracles
Love After Life
A fictional exploration of ACIM themes in a story that novelist Tim Farrington calls"a genuine metaphysical thriller that seizes the soul and keeps you up until midnight turning the pages."