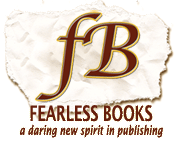 HOME • BOOKS • LITERARY SERVICES • FEATURES • LINKS
---
A FEARLESS BOOKS CD EXCLUSIVE

ORDER YOUR COPY NOW
It has been our experience that meditating together as a couple, with shared intent, has greatly enhanced the quality of our relationship. The purpose of these meditations is to inspire couples to awaken to Love's presence by promoting healthy, joyful, and peaceful communication through the process of an inner journey. May you be blessed with Love and Light, and reach new heights as you embark on this meditative experience with one another. — In gratitude, Cindy & Gary

GARY R. RENARD and CINDY LORA-RENARD travel worldwide to share music and inspiration with thousands of spiritual seekers. Gary is the author of the best-selling book THE DISAPPEARANCE OF THE UNIVERSE, and Cindy has produced two music CDs of her own, "Summer and Smoke" and "Journey Through Sound." She also has a Master's Degree in Spiritual Psychology from the University of Santa Monica. Gary and Cindy collaborated on the musical CD "Near the Beginning." In their first recording devoted to meditation, they offer 8 guided practices to help couples find a deeper intimacy, and to inspire anyone to live a more peaceful and centered life.
8 Guided Practices with Music:
1. Introduction 2. Connecting With the Divine 3. Experiencing Intimacy
4. Resolving Conflict 5. Removing Stress and Anxiety 6. Self-Forgiveness
7. Co-Creating 8. Allowing in Your Life Partner
9. Connecting With the Divine (for singles or couples)
Hear Cindy & Gary's Introduction now!
____________________
MEDITATIONS FOR COUPLES • by Gary R. Renard & Cindy Lora-Renard
All music composed & performed by Cindy Lora-Renard • Produced by Gary R. Renard and Cindy Lora-Renard
Fearless Books, 2012 • Compact Disc, 74 minutes • $14.99