EDITORS OF THE
FEARLESS POETRY SERIES

D. PATRICK MILLER, the founder of Fearless Books, has been published as a poet in the BERKELEY POETRY REVIEW,YELLOW SILK: Journal of Erotic Arts, THE SUN, the HarperCollins anthology CHANGING LIGHT: The Eternal Cycle of Night and Day edited by J. Ruth Gendler, COSMO DOGOOD'S URBAN ALMANAC 2006 (published by Eric Utne), and BLUE PENINSULA: essential words for a life of loss and change by Madge McKeithen (Farrar Straus Giroux, 2006). He is also the author of the Fearless Books poetry collection Instructions of the Spirit. He has written nonfiction books for Viking, Holt, Dell, Crown, Celestial Arts/Random House, and Tarcher/Penguin, and published seven titles under the Fearless imprint, including two novels (see Books). He has written over 75 print articles for a wide variety of magazines including YOGA JOURNAL, the COLUMBIA JOURNALISM REVIEW, SAN FRANCISCO CHRONICLE, SELF, and READERS DIGEST. He is a member of the Authors Guild and serves as president of the northern California chapter of the American Society of Journalists and Authors (ASJA).

SARI FRIEDMAN's poetry has appeared in MILVIA STREET, THE MANHATTAN POETRY REVIEW, STROKER, HOME PLANET NEWS, DIMENSION, BITTERROOT, AMELIA, and the anthologies GHOSTS OF THE HOLOCAUST: An Anthology of Poetry by the Second Generation and BLOOD TO REMEMBER: Poets on the Holocaust. Her short fiction has appeared in the O. Henry Festival Stories Collection; her reviews and features have appeared in the SAN FRANCISCO CHRONICLE, BERKELEY DAILY PLANET, ARRIVAL, NEW YORK FAMILY, THE STONY BROOK LAMPOON, VOX, and other magazines. She has been nominated for The General Electric Younger Writers Award and The Pushcart Prize Collection, and won First Prize in the New Voice in Fiction Contest from The Writers Voice in New York. She earned an MFA from Columbia University and is a member of PEN, the Society of Children's Book Writers & Illustrators, and the National Writers Union. See her website here.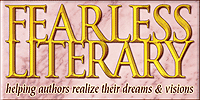 manuscript reviews, publishing consultations,
and business media services