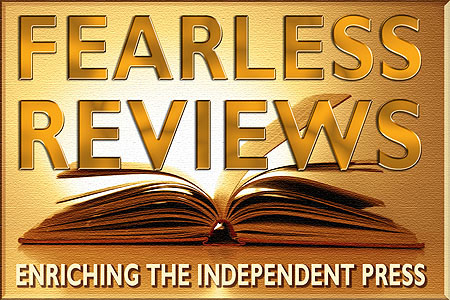 fearless home • OUR TITLES • JOIN MAILING LIST • LITERARY SERVICES

AT FEARLESS BOOKS we believe that the future of quality publishing is in the hands of the rapidly growing independent press, where the passion to produce good, useful, and unusual books is still a greater motivation than profit alone. This boutique review service has been showcasing some of the best works of independent publishers since November 1998.

Now we offer what no other review service does: a Custom Publicity Assist with every review.

Publishers: Click here for book submission information.
---

GENERAL NONFICTION
• HEALTH & WELL-BEING
MEMOIR & BIOGRAPHY • RESOURCE GUIDES • MAINSTREAM FICTION

LITERARY FICTION & POETRY • FOR YOUNG READERS
___________________________

SUBMISSION GUIDELINES • REVIEWS OF THE REVIEWS

MEET OUR REVIEWERS • READ OUR HISTORY

*New reviews are highlighted*
COLD RUN BOOKS
Black Man's Grave
LOVING HEALING PRESS
Confessions of a Trauma Junkie
AUTODIDACTIC PRESS
September University
BARBARA HALCROW
*Spiritual Intelligence*
WOMEN'S INTUITION WORLDWIDE
*Use Your Power of Command*
MIRACLE PUBLISHING
The Inconvenient Child
PAMELA RICHARDS
Singing from Silence
SANDRA SCHOCKET
My Life Closed Twice
DICMAR PUBLISHING
Sending Your Child to College
AUTODIDACTIC PRESS
Pansy: Bovine Genius in Wild Alaska
HELEN GORDON
Malinalli of the Fifth Sun
LIGHTHOUSE PUBLISHING
Madison's Avenue
STARBEAT PRESS
*Outside In*
WALKABOUT PUBLISHING
*Fit for a Frankenstein*
NOVEL VOICES PRESS
* 7 Sanctuaries *

BLISS PLOT PRESS
The Principle of Ultimate Indivisibility
WALKABOUT PUBLISHING
*Unforgettable*
BLACK PLUME BOOKS
Just Perfect
---