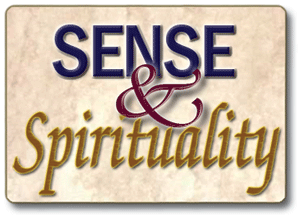 SEMINARS AND CONSULTATIONS
"Too many people jump into spirituality as a way to escape from reality.
It doesn't work that way. The way it works is for the spirit behind you to
follow you wherever you go, and show you how to face up to adversity."
– Malidoma Somé, PhD, African shaman and scholar,
in an interview with D. Patrick Miller

_______________________________________________________________________
SPECIFIC TOPIC AREAS
FOR SEMINARS & CONSULTATIONS
with
D. Patrick Miller

All the topics listed below can be presented as group seminars or private consultations. Write consult@fearlessbooks.com for scheduling information.

Coaching and Consultations for Students of A Course in Miracles: Trying to get started (or keep going) on one of the most challenging and rewarding spiritual disciplines of modern times? Benefit from the expertise and experience of a 28-year Course veteran and author of Understanding A Course in Miracles and Living with Miracles. Click here for more information.
The Way of Forgiveness: Work with the author of The Way of Forgiveness to reap the benefits of the Seven Steps of Forgiveness, "a continuous process of positive change powered by releasing the past."
Four Steps to a Practical Faith: Explore and enact the steps of Releasing Guilt, Gathering Trust, Practicing Patience, and Learning Transcendence as you learn to live your daily life on the basis of a solid and sensible faith free of religiosity
Understanding Yourself and Others with the Enneagram: Benefit from D. Patrick Miller's 25 years of experience with the Enneagram, a growth-oriented system of understanding personality.
Manuscript Reviews and Editing: For over 15 years, D. Patrick Miller has assessed the work in progress of scores of authors, and coached ongoing creative projects with a focus on spiritual subject matter through Fearless Literary Services.
Custom Topics and Investigations: Curious about living a more spiritual life, but don't know which way to turn next? Worried about a friend or relative involved in a cult? Seeking intuitive guidance or prayer help in handling a tough challenge in your life? Write consult@fearlessbooks.com and describe the topic or situation you're interested in exploring. All inquiries will be handled with the utmost sensitivity and confidentiality.

When life's challenges seem overwhelming, a "spiritual back-up" can make all the difference in getting through the day, the week, or the next couple years with resolve and inspiration. But when spirituality amounts to little more than wishful thinking or self-indulgent fantasy, then it won't be useful. An informed and sensible spirituality is the key to overcoming adversity and living with love and joy.

After more than two decades of incisive writing on a wide variety of subjects in contemporary spirituality, D. Patrick Miller is now bringing his insights and expertise directly to groups and individuals with Sense & Spirituality™ Seminars and Consultations.

If any of the following questions apply to you, you can benefit from a Sense & Spirituality™ presentation or consultation:
Are you struggling to forgive someone?
Are you searching for a spiritual perspective in dealing with a difficult person or challenging circumstances?
Are you studying A Course in Miracles in a group or individually?
Are you looking for a new approach to changing a compulsive habit?
Are you seeking new inspiration to guide you through a major life transition?
Are you looking for new avenues of spiritual growth or education?
Is your company or corporate team seeking new methods of motivation?
Are you writing a spiritual memoir, self-help book, or a novel?
As the author of over 100 magazine and online articles and seven books including Understanding A Course in Miracles, Living with Miracles, and The Way of Forgiveness, Miller has investigated and personally experienced a number of approaches to spiritual growth, including A Course in Miracles, the Enneagram typology of personality, Jungian psychology, meditation, the I Ching, shamanism, and others. With a background in investigative journalism, Miller brings both a healthy skepticism and informed inspiration to his teaching and coaching in four main areas:
Personal coaching and group presentations on the study of A Course in Miracles at all levels
Personal coaching and group presentations on "The Way of Forgiveness"
Personal coaching and group presentations on benefiting from a "practical faith" in negotiating life transitions and difficult circumstances
Critiques and coaching of all kinds of writing projects through Fearless Literary Services
Write to consult@fearlessbooks.com for more information.
Phone consultations are available for $65 an hour (or 4 sessions for $240 paid in advance).