A profound and historic collection of papers
by a pioneer of transpersonal psychology

Fearless Books is pleased to announce the publication of a landmark collection of papers and articles authored by the late Arthur Deikman M.D., a pioneering psychiatrist and researcher who conducted some of the earliest studies of meditation and challenged the medical establishment's reliance on drug treatment for people diagnosed with depression, psychosis and schizophrenia.

What is the difference between psychosis and mystical states of consciousness? What do the great esoteric traditions have to tell us about the farthest reaches of the human mind? What are the most sensible and effective approaches to meditation?

These questions and many more are answered in MEDITATIONS ON A BLUE VASE by Arthur J. Deikman, a founding researcher in the field now known as transpersonal psychology. This is the rare book that provides both an education and a transformative experience for readers interested in the history of open-mindedness.

Click here to read excerpts and order your copy of MEDITATIONS ON A BLUE VASE.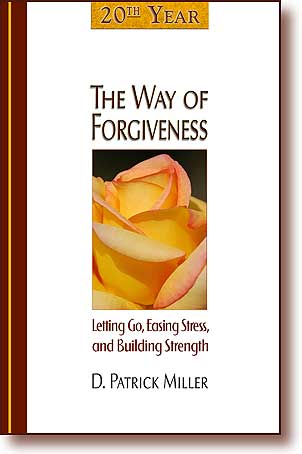 __________________________________
Announcing the 20th Year Edition of
"a little book of forgiveness"

"A wise and wonderful book now celebrating its 20th birthday, and just as relevant today."— WALLY LAMB, novelist
Fearless Books releases the 20th Year Edition of THE WAY OF FORGIVENESS,
originally published in 1994 as "A Little Book of Forgiveness."

INCLUDED IN THIS EDITION:

* Foreword by Frederic Luskin, Ph.D., founder of the Stanford Forgiveness Projects
* 20th Year Introduction by D. Patrick Miller
* The Seven Steps of Forgiveness
* Forgiving Others
* Forgiving Yourself
* Where Forgiveness Leads
* The Seven Steps Expanded (with workshop-style instructions)

You can order now at the new, lower price of $9.95, with multi-copy discounts and FREE copies available to prison workshop leaders and selected nonprofit organizations. See also The Forgiving Edge, a new consultation and coaching service based on the book's teaching.
_________________________________________________
Just released...
Order Your Copy Now
the heart-rending true story of an American family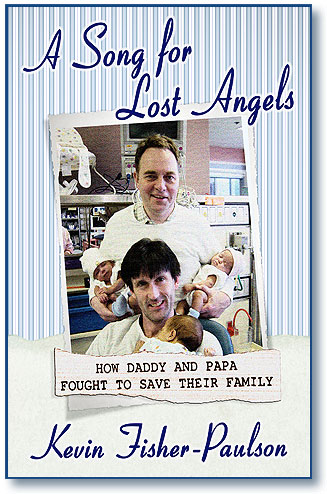 What makes a family?
And what are the real "family values" that can keep parents and children whole and healthy? In A Song for Lost Angels, San Francisco writer Kevin Fisher-Paulson answers these questions by telling the intimate history of a family of two men plus triplets that came together suddenly one day, and thrived for a year before being torn apart by groundless prejudice. And he tells this riveting story with grace, dignity, and a surprisingly generous dose of humor.

"After a week of not sleeping, Papa and I got into the routine of baby care: feed the baby, burp the baby, change the baby, put the baby to bed, wash baby's clothes, rinse out baby's bottle, and make more formula, just about in time to start feeding the baby. Oh, and that process was in duplicate. In fact it was in duplicate with a third kid in the hospital, across the bay. I often found that I was still in my bathrobe at three o'clock in the afternoon. The witty gay couple with lots of time for canapés and cocktails had quickly turned into two sleep-deprived, middle-aged men."
Fearless Books is proud to announce the release of a compelling memoir that takes the discussion of gay marriage in America to the next level, where the rights and struggles of gay-parented families can be openly recognized. As Fearless founder D. Patrick Miller writes in the Publisher's Preface, "my first rule for effective memoirs is 'It's not about you' — meaning that a personal history must connect so well with readers that they feel it's about them. On that score, Kevin's book is about a great many potential readers: gay spouses, anyone who has dealt with the foster/adoption system, anyone who has confronted overt discrimination, parents of every description, and even those who live in thrall to their dogs."
You can order your copy now with free Media Mail shipping in the US, and discounted airmail shipping overseas. Read the first chapter and order a copy of this soon-to-be-historic story for yourself.
SUPPORTING INDEPENDENT BOOKSTORES SINCE 1998



THE FEARLESS SITE HAS WELCOMED
VISITORS IN THE LAST YEAR
AND HAS BEEN ONLINE SINCE 1998